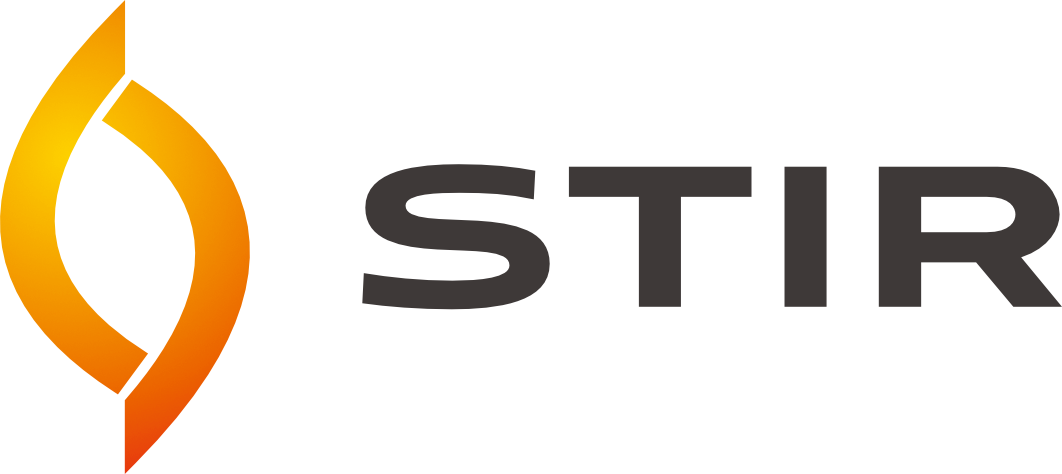 Contents
・ The world of crypto blockchain
・ Movement of DeFi PoS
・ Current issues
・ The Stir mission
・ The present and the future

The world of crypto blockchain
The members of Stir were all naturally attracted to cryptocurrencies such as Bitcoin and blockchain, and met online in 2015. Since then, this exchange has spread to the "real" world; thus meaning they could start-up a business related to blockchain.
What is blockchain; something which has long fascinated not only us at Stir, but also many other people around the world? It's hard to describe why we find it so fascinating. Allow me to explain via examples.
I can say with confidence that the high level of publicity makes it "an overwhelmingly convenient system which can be freely realised." I think this freedom to accept any player is what makes it so attractive to so many people.

Recent movements

DeFi (Decentralized Finance) has recently become popular around Ethereum as a means of increasing the diversity of blockchain.
This is an attempt to use blockchain and OSS smart contracts to realize all existing financial markets and products; such as securities, insurance, and derivatives, via transparent public protocols.

Other exchange protocols which support DeFi are also coming about; such as the launch of the DEX series (Cosmos, Polkadot, Binance Chain, etc.), as well as the evolution of 0x. There are lots of new protocol applications; such as stable coins, derivatives, security tokens, distributed identities and KYC tools, and subscription tools, all of which have shown great promise.

We consider "Staking" to be another example. Staking is a mechanism that makes it easier to engage in the creation of new blocks (or rather, the right to approve transactions), as the amount of virtual currency held increases. Cosmos, Tezos, etc. all adopting the Delegate Proof of Stake and Lease Proof of Stake, both of which have improved Staking. Ethereum will also move to PoS in the future. These circumstances make us think that the Proof of Stake will be generalized. Additional points:
• Getting rewards by setting up a beacon server to prove location information and voting on correct data (distributed GPS)
• Getting rewards for reporting correct results (Distributed Oracle)
• Selling all your personal information and data read from sensors, and using them for research and analysis to get rewards (distributed data marketplace)
Other new movements will also appear from these.

Such information related to crypto and blockchain is fast increasing - it is not easy to cover alone. Compared to a few years ago, the number of people involved, and the number of projects held are increasing at an overwhelming rate. There are lots of great things to achieve and wonderful projects to blossom. This said, the information gap is also sadly widening.
There is also another problem – the fact that Staking is difficult. There have long been many Proof of Stake coins, but none were Bitcoin due to its strength. However, as mentioned earlier, Cosmos, Tezos and EOS (4th in market capitalization) have appeared, making Staking exciting, and thus relating to the subsequent launch of Polkadot and Ethereum. This said, there are technical and technological gaps with Stalking just as there are with Bitcoin - such as the suspicious and annoying ways to buy Bitcoin, etc.

The Stir mission



Mission: "To improve blockchain UX so that everyone can benefit from it."
Stir aims to eliminate such technical and technological gaps. It aims to improve UX and make it easier for all to gain the benefits of blockchain.

The present and the future
The most important thing to do at the moment is to lower the Staking hurdles (mentioned above) to such a limit that anyone can obtain income with crypto.
The following benefits can be gained through this hard work and effort: 
• The attack cost of the network will increase, and blockchain will become more secure.
• Bringing income to customers.

Tezos already offers the Staking service.
NEM's Super Node operation agency is also available. What's more is that we have also launched Validator with the launch of Cosmos!
https://stir.network/cosmos

Besides Staking, we also run a media company called Stir Lab to reduce the technological gap.
High-quality articles gathered in a contributor-type media with deep knowledge of crypto assets (virtual currency and cryptocurrency). Topics range from DeFi to STO. Currently seeking contributors!
https://lab.stir.network/2018/09/10/about-stir-lab-and-recruitment/

We also provide support for the currently offered service; Delegate. Don't hesitate to contact us via email or Telegram (as below)! (For private content, please email or Telegram Admin.)
We are eagerly awaiting new contacts!
Email: support@stir.zendesk.com
Telegram: https://t.me/Stir_Japan